'Thinking out of the box' is usually a phrase that R&D engineers use as a metaphor for looking at a challenge from a different perspective, but at Signal Group (UK), the technology development team have taken the phrase to a new level. Following an intensive development program, the company has announced that all of their main line S4 gas analysers are now available with a detachable Tablet instead of the traditional built-in screen.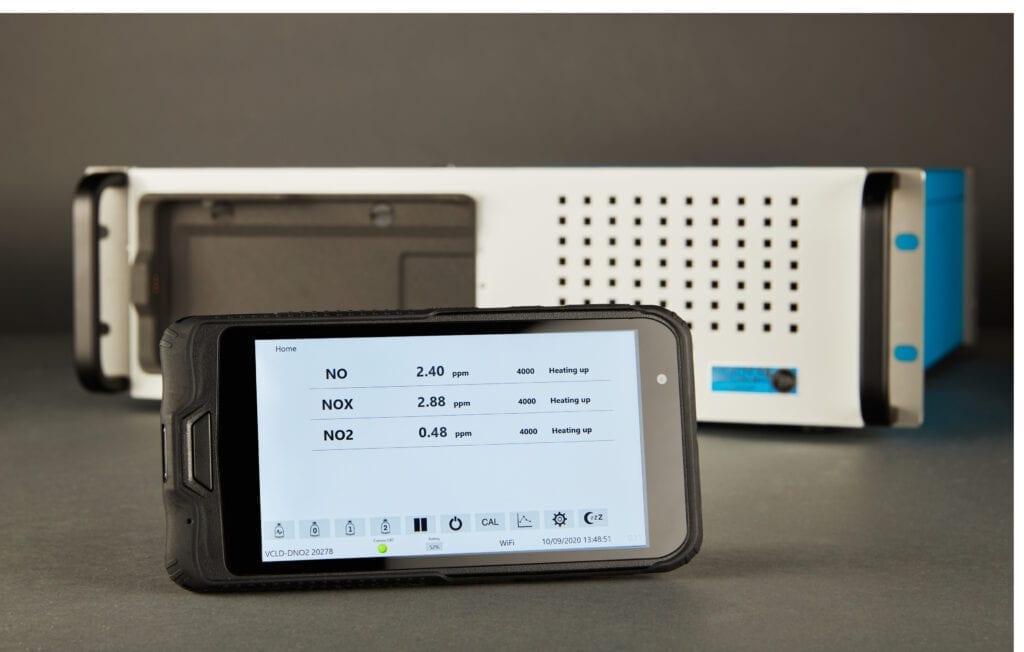 "We are not aware of any off-the-shelf gas analysers with this capability anywhere else in the world, so this will dramatically disrupt the gas analyser market," comments Signal Group's Stephane Canadas. "No longer will customers have to manage their analysers, while standing, sitting or squeezing into inconvenient or even hazardous locations; now they will be able to operate their equipment wirelessly from a convenient location nearby, using the instrument's built-in Wi-Fi.
"The even better news for our international customers, is that we can now confirm that the Tablet is available with user-selectable multiple languages."
The new Tablets are rugged with an IP65 rating, which means that they can even be used outdoors. However, the applications where the detachable Tablet will be of greatest value include: analysers in an ATEX enclosure; vehicle exhaust gas test cells; on a raised stack gantry; in a combustion test rig, or on any site where the location of analysis is not an ideal or safe working space.
The new S4 Tablet connects wirelessly to the analyser via an inbuilt 802.11 Wi-Fi which can connect up to 50 metres away, and the tablet's enhanced Graphical User Interface (GUI) uses intuitive graphical icons for all the main functions. This provides users with the ability to view live data remotely, and even manage data logging, alarms and calibration.
In addition to wireless connectivity between the analyser and the Tablet, all Series 4 instruments are supplied with software which provides users with simple and secure access via RS232 or Ethernet at any time, from anywhere.
From April 2021, the new S4 Wireless Tablet will be supplied as standard on all new orders for the Series 4 gas analysers, which includes the SOLAR, QUASAR, PULSAR and AURORA models.