Signal's sample handling modules and components condition gas samples in preparation for analysis.
Within the field of gas analysis much time is spent looking at the accuracy and uncertainty in the detection technique. However, without appropriate sample handling, what you are measuring could potentially bear little or no relation to your original sample.
Signal manufacture our own range of sample handling components including chillers with minimal condensate contact to limit and loss of soluble species, heated transfer lines to prevent condensation, probes to ensure representative samples are obtained, plus various filters to protect expensive and delicate analysis modules.
Heated Sample Handling Units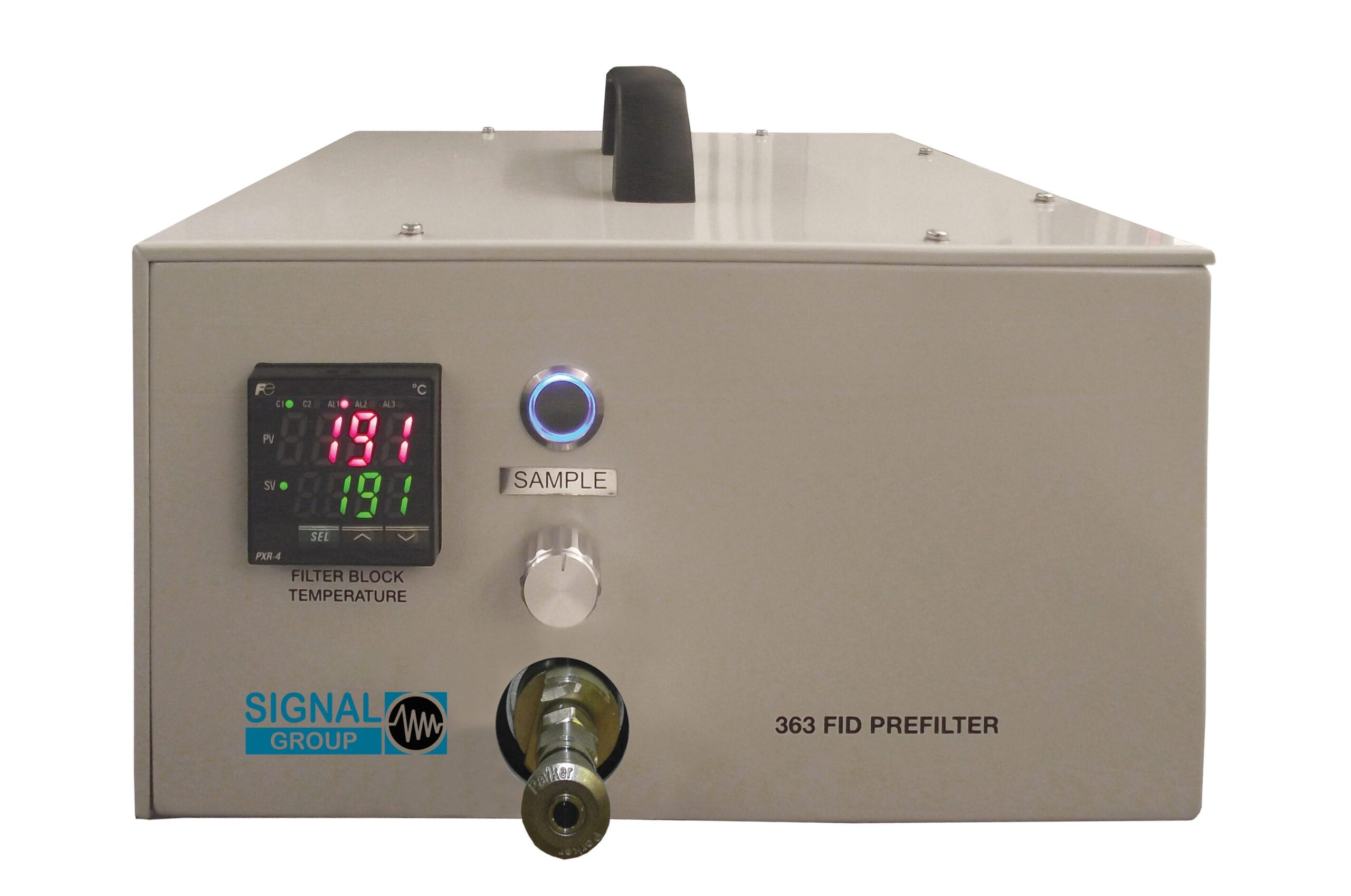 A light duty, portable heated pump and pre-filter unit for use with single heated instruments. Provides variable inlet pressures and sample flow rates for very low sample pressures, or very long heated lines, or for pumpless measurement instruments.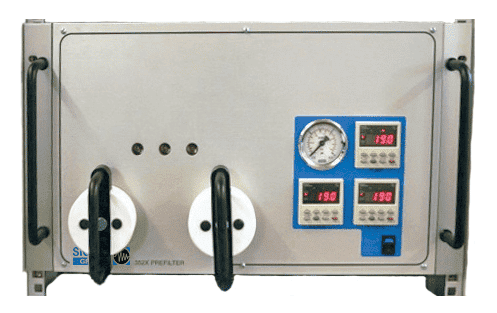 A built-in heated pump draws sample from the pre-filtered exhaust probe. This is then distributed to two heated analysers, and a third line is fed to a cooler dryer for sample conditioning for dry gas analysers such as the Signal multi-gas PULSAR range NDIR analysers. The two filters can be switched via an external switching unit (picture shows dual channel Model 362).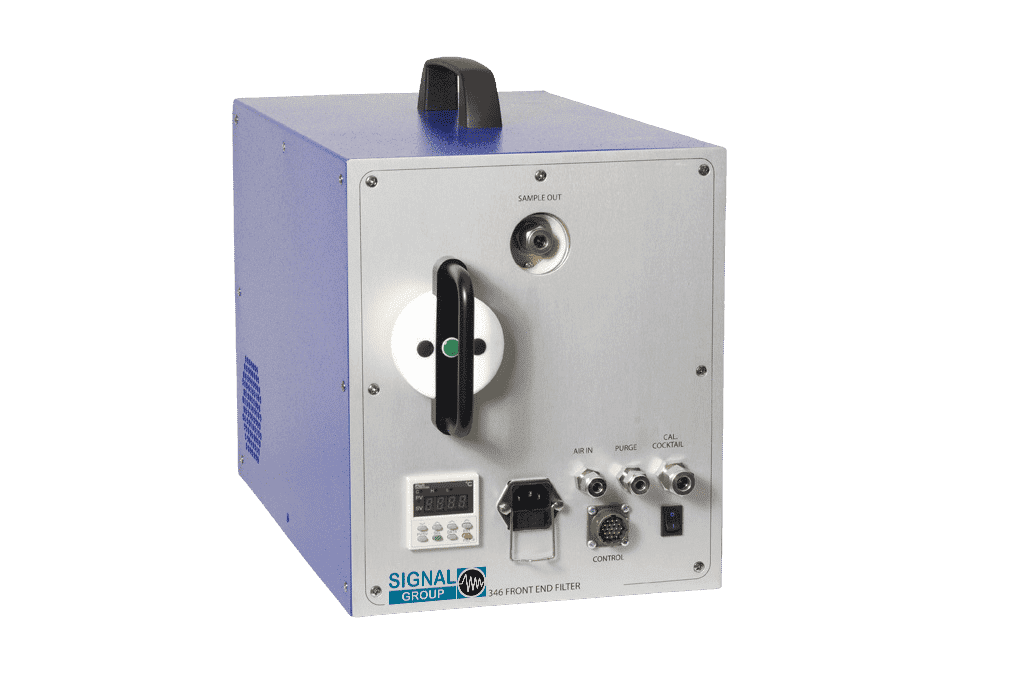 The Front End Filter (FEF) module is a prefilter which is installed close to the sampling point, providing sample filtration and system integrity checking with Span gas being passed down the heated line to check for hydrocarbon 'hang-up'.
This 19" rack mounted cooler dryer has up to three independent channels and is supplied complete with temperature and condensate alarms. The cooled and dried outlet sample is directed to the gas analyser. A single channel version (known as the Pod) is also available.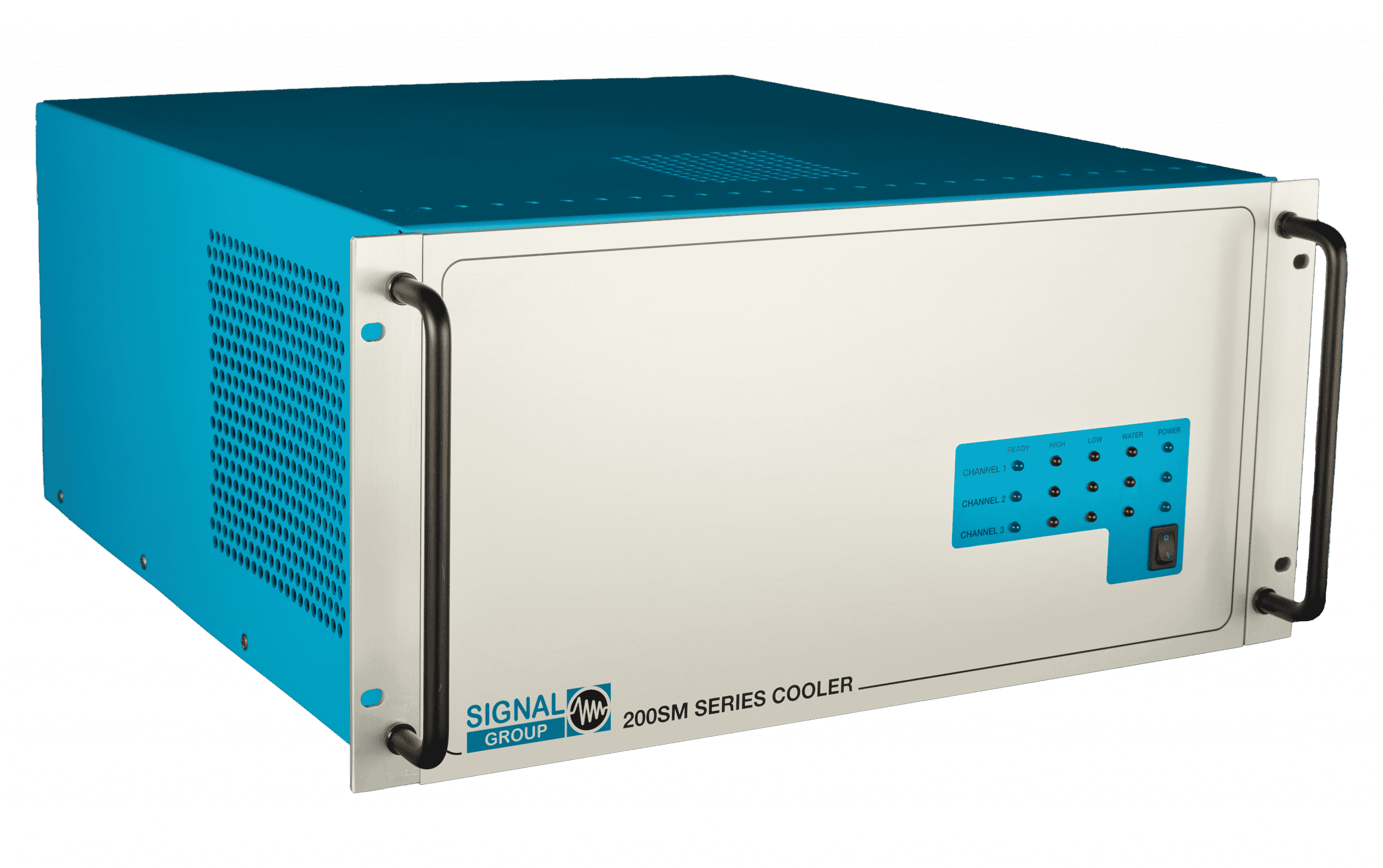 The Model 200SM Series of 19″ rack mounting cooler dryers remove water vapour from Stack and Exhaust  Emission gases, before analysis by ambient analysers. Errors due to water  interference are removed and condensation is prevented from occurring inside  the analysers. The unit is based on a solid state Peltier cooler element  with a continuous peristaltic pump which removes the unwanted water.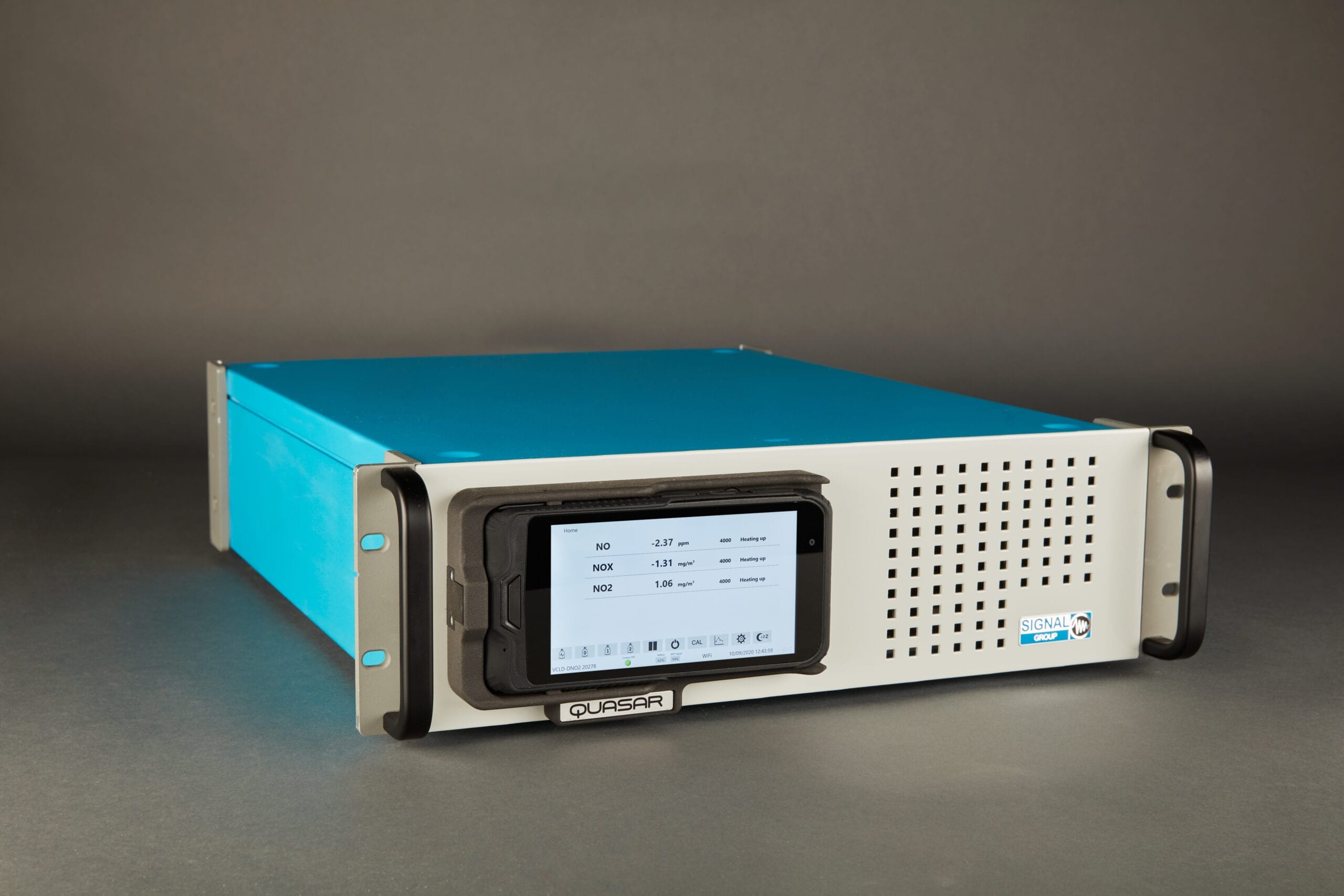 In the following article we outline the environmental and health issues associated with NOx, and emphasise the importance of monitoring nitrogen oxides. We also describe
Read More »
The technology development team at Signal Group have announced the launch of yet another market leading innovation for its Series IV gas analysers – a
Read More »
Continuous Emission Monitoring (CEMs) operators are already familiar with the need to calibrate their stack analysers using certified calibration gases. Frequent calibration against an accurate
Read More »
Get in touch to discuss your Sample Handling requirements.