In order to demonstrate compliance with environmental regulations, LANXESS, a leading specialty chemicals company, has been using Signal Group Flame Ionisation detectors (FIDs) at its facility in Baxenden, UK, since 1998. The site manufactures and sells urethane prepolymers (conventional, in solvent and low free monomer), blocked isocyanates (in water or solvent), urethane foam systems and acrylic products for applications in coatings, adhesives, sealants and foams within the construction, automotive and textile industries.
The facility is regulated by the Environment Agency and an environmental permit requires the regular measurement of Total Hydrocarbons in the off-gas within the site's six stacks.
The site's first portable FID, a Signal Group 3030, was purchased in 1998, and a second was acquired in 2006. These instruments have performed extremely well," explains LANXESS Senior Analytical Chemist John Davidson. "Our environmental permit requires representative measurements to be taken from every stack twice per year. However, these instruments are simple to operate and have allowed us to measure the effects of any changes to our manufacturing operations so that we can re-engineer the process when necessary, and ensure ongoing compliance.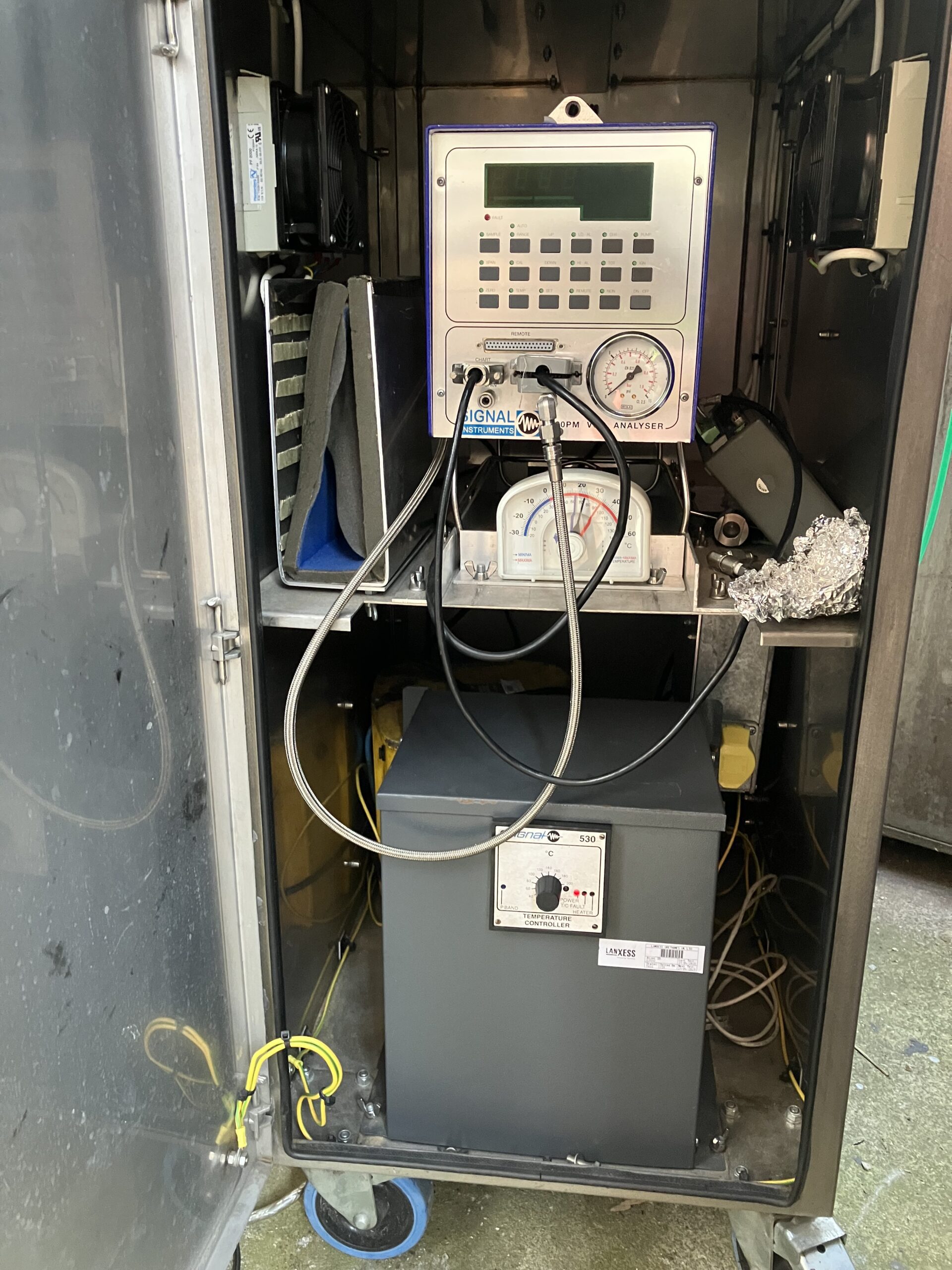 "The Signal 3030 instruments are rugged, accurate and reliable, and we are obviously delighted that they have provided so many years of reliable service. To maintain this high level of performance, the instruments' linearity is checked annually and Signal services the instruments twice a year."
The portability of the Signal FIDs means that they can be quickly and easily moved from one monitoring location to another. At present, data from the FIDs at LANXESS is collected via a long RS232 cable, so John is actively investigating the use of Signal Group's latest FID; the S4 SOLAR XPLORE, which would enable data collection via the site's LAN communications system.
Get in touch with our sales team to discuss your gas analysis requirements: sales@signal-group.com