The technology development team at Signal Group have announced the launch of yet another market leading innovation for its S4 gas analysers – a completely detachable screen.
"We noticed that it was either inconvenient or impossible for many of our customers to be physically next to their analysers in order to view displayed readings and to conduct some of the main management activities," comments Signal MD James Clements. "So we developed a removable touchpad display screen, which, we believe, is a first in the gas monitoring market.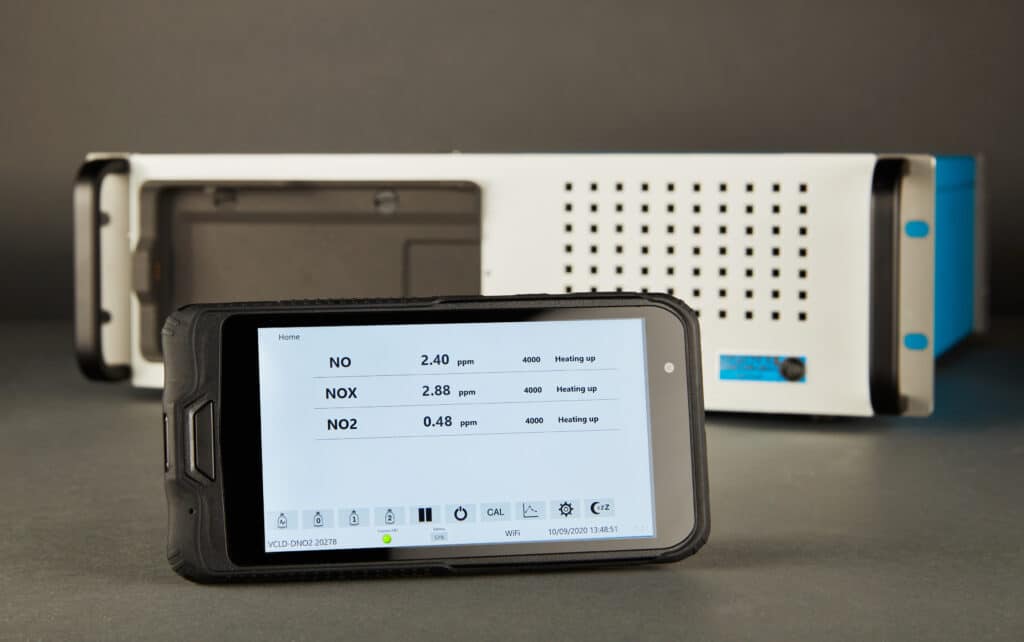 "These screens are rugged with an IP67 rating, which means that they can even be used outdoors. Typically, customers will find them useful when it is necessary to install the analyser in a location with difficult access – such as: in an ATEX enclosure; in vehicle exhaust gas test cells; with a raised gantry on a stack; in a combustion test rig, or on any site where the location of analysis is not an ideal or safe working space."
The new screen connects wirelessly to the analyser via an inbuilt 802.11 wifi which can connect up to 50 metres away. This provides users with the ability to view live data in a different location, and even manage data logging, alarms and calibration.
In addition to wireless connectivity between the analyser and the display, all S4 instruments have their own IP address, and are compatible with 3G, 4G, GPRS, Bluetooth, Wifi and satellite communications. This provides users with simple and secure access to their analysers at any time, from anywhere.
The new removable screens will be supplied as standard on all new orders for the S4 gas analysers, which includes the QUASAR, PULSAR, AURORA and SOLAR models, and James says: "Customers will be pleased to learn that all of this new functionality comes at no extra cost!"