The S4 PULSAR range of NDIR multi-gas analysers are available in 1, 2, 3, 4 or 5 gas channel configurations, offering high levels of performance with monitoring options including carbon dioxide, methane, nitric oxide, nitrous oxide, sulphur dioxide, hydrogen chloride and oxygen.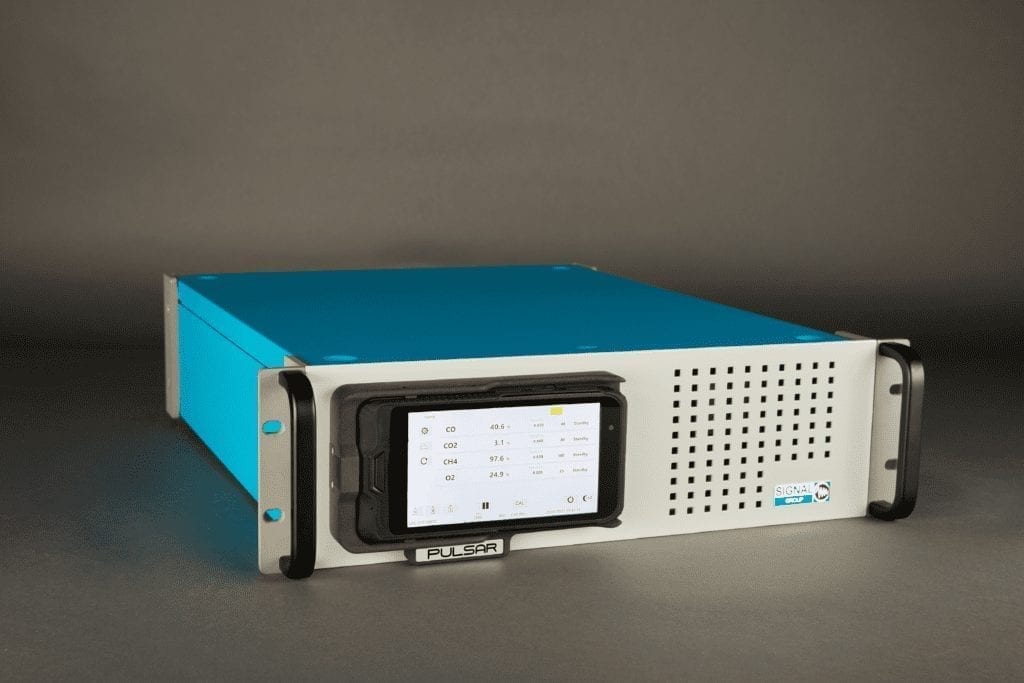 The flexibility and advanced capabilities of these analysers make them ideal for a wide range of applications including environmental compliance monitoring, gas purity, combustion analysis, process monitoring, gas turbine emissions measurement, automotive emissions testing, research, CEMS and OEM systems integration.
With ultra-low drift the PULSAR analysers are ideal for low range applications and high accuracy measurements. The unique design of the instrument's detector prevents cross-sensitivity to other gases and removes the risk of contamination by particulate matter.
Employing Gas Filter Correlation technology PULSAR only measures the gas of interest, with negligible interference from other gases and water vapour. The optical bench is enclosed in a heated case so an external chiller is not necessary for non-condensing samples. By using two sample cells of different lengths in series, it is possible to select a low-range and a high-range, which increases the overall dynamic range.
The series IV instruments each have their own IP address and run on Windows software. Remote connectivity is available with 3G, 4G, GPRS, Bluetooth, Wifi and satellite compatibility, Consequently, users have simple and secure access to their analyzers at any time, from anywhere, making these instruments ideal for remote sites and for customers with multiple locations.
Uniquely, all S4 analysers can be supplied with an optional removable touch-screen which has an intuitive menu structure for simple operation, calibration, fault-finding etc. By removing the screen, users are able to view and operate the analyser remotely (up to 50m) using the instrument's built-in Wi-Fi. Alternatively, an OEM version of the PULSAR is available for systems integrators. This is supplied without the touch-screen front panel and utilises Windows software to run the entire functionality of the analyser from a remote PC.