For the last 20 years, Powrmatic a leading British manufacturer of HVAC equipment, has been using Signal Group analysers to check the regulatory compliance of its products, which include gas burning warm air heaters, radiant heaters and ventilation equipment.
Powrmatic's Engineering Manager, Dr Lee Herbert, says: "It's incredible that the same analyser rack has delivered consistently reliable measurements over such a long period of time, but we attribute this longevity to the quality of the analysers themselves and to the excellent service that Signal Group delivers.
"Under our agreement with Signal, they visit the factory twice a year for routine maintenance, and provide a rapid call-out service if necessary."
Many types of energy-related products (ErP) are regulated to ensure that they meet specific criteria relating to their energy usage. This reduces their environmental impact, improves their energy efficiency, and cuts greenhouse gas emissions. All products must have supporting technical documentation to demonstrate compliance, as well as a Declaration of Conformity, and they must display the appropriate conformity marking.
During 2021 the Ecodesign requirements in the ErP regulation reduced the maximum levels of Nitrogen Oxides (NOx) emissions allowable for space heaters. This regulation also raised the efficiency requirements for this type of equipment. Powrmatic's products are therefore tested with the Signal analysers, and supplied with a BSI verified Declaration of Conformity with ErP 2021.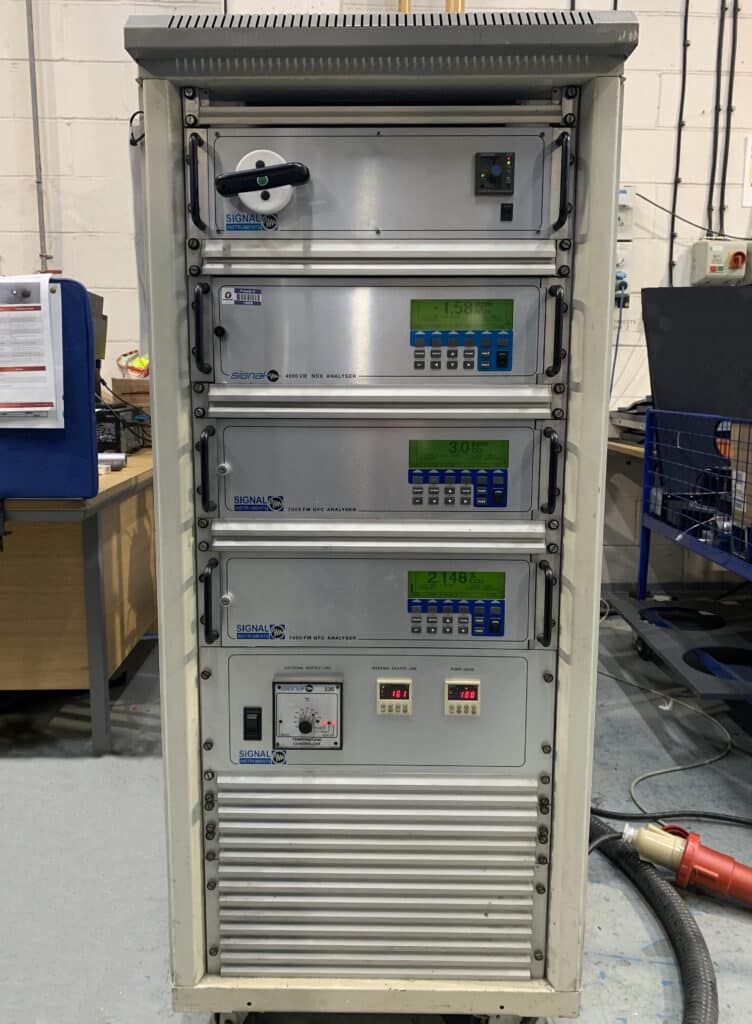 In addition to NOx, the Signal analysers also measure carbon monoxide and carbon dioxide, and are used by both the production team and the R&D department, where they help develop new HVAC products with lower emissions and even better efficiency.
Looking forward, Dr Herbert says: "I have seen Signal's latest analysers, and would very much like to benefit from their new technologies, but with 20 years under their belt, our current analysers are still going strong, so for the time being, we'll just have to wait for the day when they can be upgraded."
Get in touch with our sales team to design your new gas analysis system exactly to your requirements. Email us on Sales@Signal-Group.Com